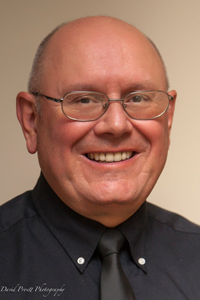 Based in Richmond, VA, David Proett is a professional photographer who offers personal, commercial, on-site, wedding, and event photography services. From a professional headshot to engagement photos to commercial photo shoots, David's singular style is based on taking the time to understand the story you want to tell with your photos. He works to make sure you enjoy the process—and the results. David goes the extra mile to ensure you not only have the experience you deserve but one you will recommend to family, friends, and colleagues.
David first became interested in photography in the 80s, but it wasn't until around 2001, at the dawn of the digital photography revolution, that David's interest and talent were fully ignited. Digital photography was the perfect outlet for David's natural talent and the perfect tool for teaching himself how to tease what he wanted from a shot, thanks to the ability to view pictures instantly to see if what he did worked or not. He could also get that immediate satisfaction of knowing when a shot came out really, really well. He started taking more and more photos in Richmond and around the country.
A turning point came for David in 2006, when a colleague asked him to shoot his daughter's wedding on a shoestring budget. After having so much fun at the event—and pulling off some fabulous shots—David realized photography is his true passion. He decided to quit his day job to go into photography professionally. By 2007, his business was up and running.
David began by shooting weddings, special events, parties, and senior portraits, but as word about his special style spread, his portfolio quickly grew to include major commercial players, such as Kroger and T-Mobile.
David's clients also include many Richmond and national charities, such as the American Heart Association, the Cystic Fibrosis Foundation, Special Olympics of Virginia, Mended Little Hearts, and Max's Positive Vibe Cafe.
Even with nearly a decade of experience as a professional photographer under his belt, David strives for continuous improvement through memberships in several professional photography and business organizations, including:
Professional Photographers of America
Virginia Professional Photographer's Association
Wedding and Portrait Photographers International
James River Trade Exchange
To capture that special moment in time … that memory you want to remember forever … for a photograph that says more about who you are and what this moment means to you, trust David Proett Photography not only to show you in your best light—trust him to tell your story.